It's time to start harvesting & winterizing your garden beds! Anchor Gardens will have wood chips, manure and mushroom substrate to top dress your beds this Saturday (September 18th) at the I St Community Garden from 1-4pm.
Anchor Gardens, in partnership with Yarducopia, will be hosting a perennial plant swap and a second reusable pot and garden supply drive next Sunday, September 26th from 2-5 at the Midtown Garden Depot. Details about both of these events can be found in the calendar below.
Can't make it to the events? Don't worry! Thanks to our partners at Yarducopia, we've got you covered with a 24-7 materials site at 2930 Cheechako St. Available materials include: wood chips, manure, leaves, pallets and pots. Please note all materials are un-bagged so you will need to bring your own containers. This location is ALSO accepting donations of materials, so if you have leaves, cardboard boxes, etc please take them with you and swap!
MIDTOWN GARDEN DEPOT at 2930 Cheechako Street NOW OPEN all the time – all are welcome! Please direct any questions, supply updates (ie flag that a resource is getting low) or comments specific to this material distribution site to Nick Riordan at (907) 717-4392. Thanks!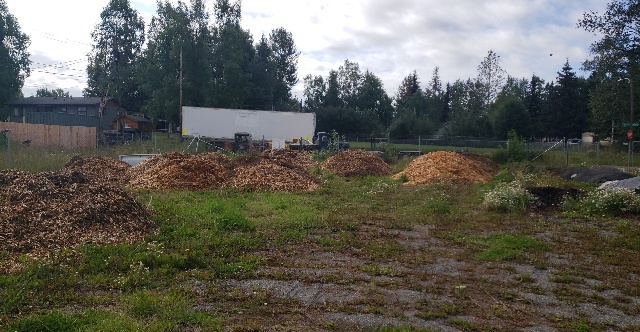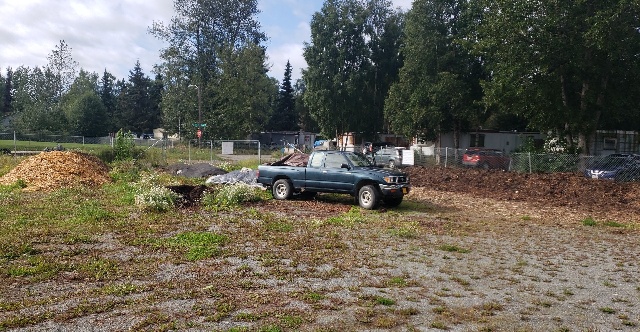 Selected contacts for garden supplies are also available on our resources page if you are looking for bulk supplies.
Reoccurring Events:
Anchor Gardens Core Team meets every other Monday from noon to 1:00. Email Anchorgardensanc@gmail.com if you are interested in joining us (including to discuss something specific). We encourage participation and involvement from all – every one of us can make a difference.
Informational booth at Spenard Farmer's Market from 9-2 each Saturday throughout the growing season. Stop by, say hello, hear what we're up to.
City-wide Anchor Gardens Events are displayed in the calendar above and table below. Smaller events are coordinated through individual neighborhood coaches. Join Anchor Gardens to get connected to your local coach.
Other Local Events can be found through Currant Affairs, a bimonthly newsletter compiled by Nick Riordan on behalf of Yarducopia, Alaska Community Action on Toxics and the Alaska Food Policy Council. More at: https://www.akfoodpolicycouncil.org/currant-affairs.
No Events