Anchor Gardens is an all-volunteer effort made possible through the generous time, effort and donations of so many. If you have benefitted from our program or if you appreciate what we are up to please consider making a cash contribution to help us achieve our mission.
If you are not able to make a cash contribution at this time or if you are interested in donating gently used garden tools, supplies or materials please scroll down to the bottom on the page to view our wish list and find out when and where to upcycle with us.
Cash donations are accepted via check or credit card through our fiscal sponsor, NeighborWorks Alaska. Please select Anchor Gardens from the "Gift Destination" dropdown menu, highlighted below: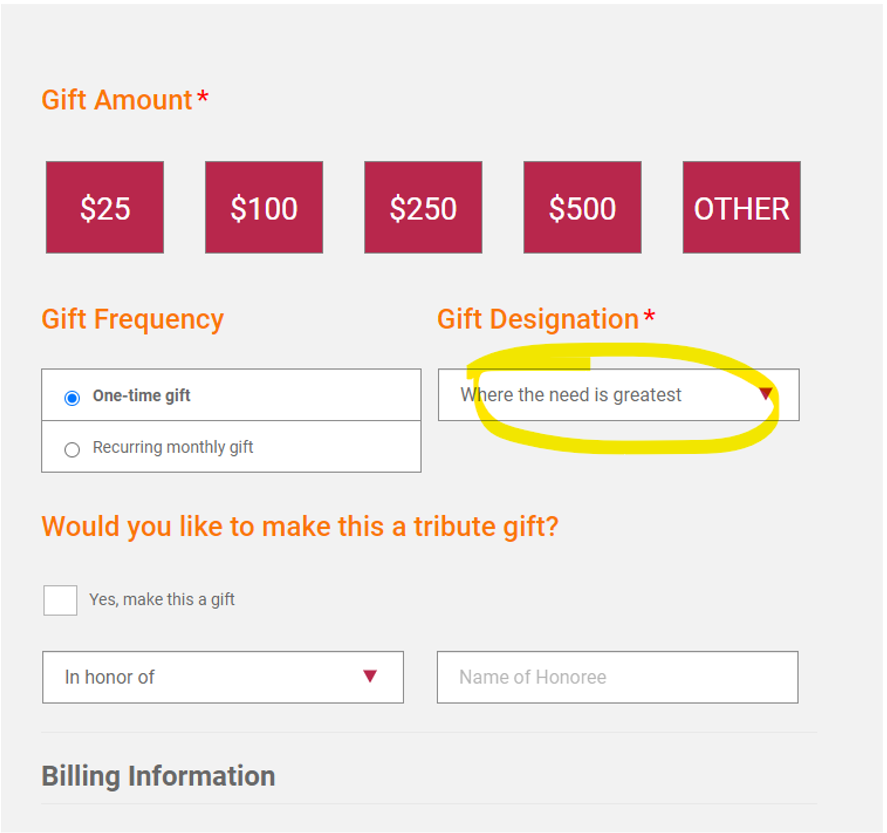 Anchor Gardens also accepts donations of gently used garden tools, supplies, materials and land. Below is a wishlist of items we could put to good use.
Four or five-pronged pitchforks
Broad-forks
Large tarps
Five-gallon buckets
Garbage cans
Watering cans
Water catchment barrels
Garden hand-tools
Spent lumber (untreated)
Hoses
Sprinklers
Trellises
Stakes
Fencing (wire and posts)
Containers, pots, planters
To make a donation please come by one of the material distribution sites during pick-up hours or if you have a larger item for donation and need assistance please email us at Anchorgardensanc@gmail.com and we will get back to you as soon as we are able.
To all of our coaches, volunteers, donors and partners: