Anchor Gardens helps support several demonstration and teaching gardens. These include:
I Street Community Garden
Manager: Theresa Brown
This garden in downtown Anchorage serves as a teaching resource. The gardens were all built in 2020 using the lasagne garden technique. During spring and fall, the I Street garden has stockpiles of materials to help build garden beds. These materials are available for a donation, or free if you are experiencing a financial hardship. Check out the stockpiles page for open hours and available materials.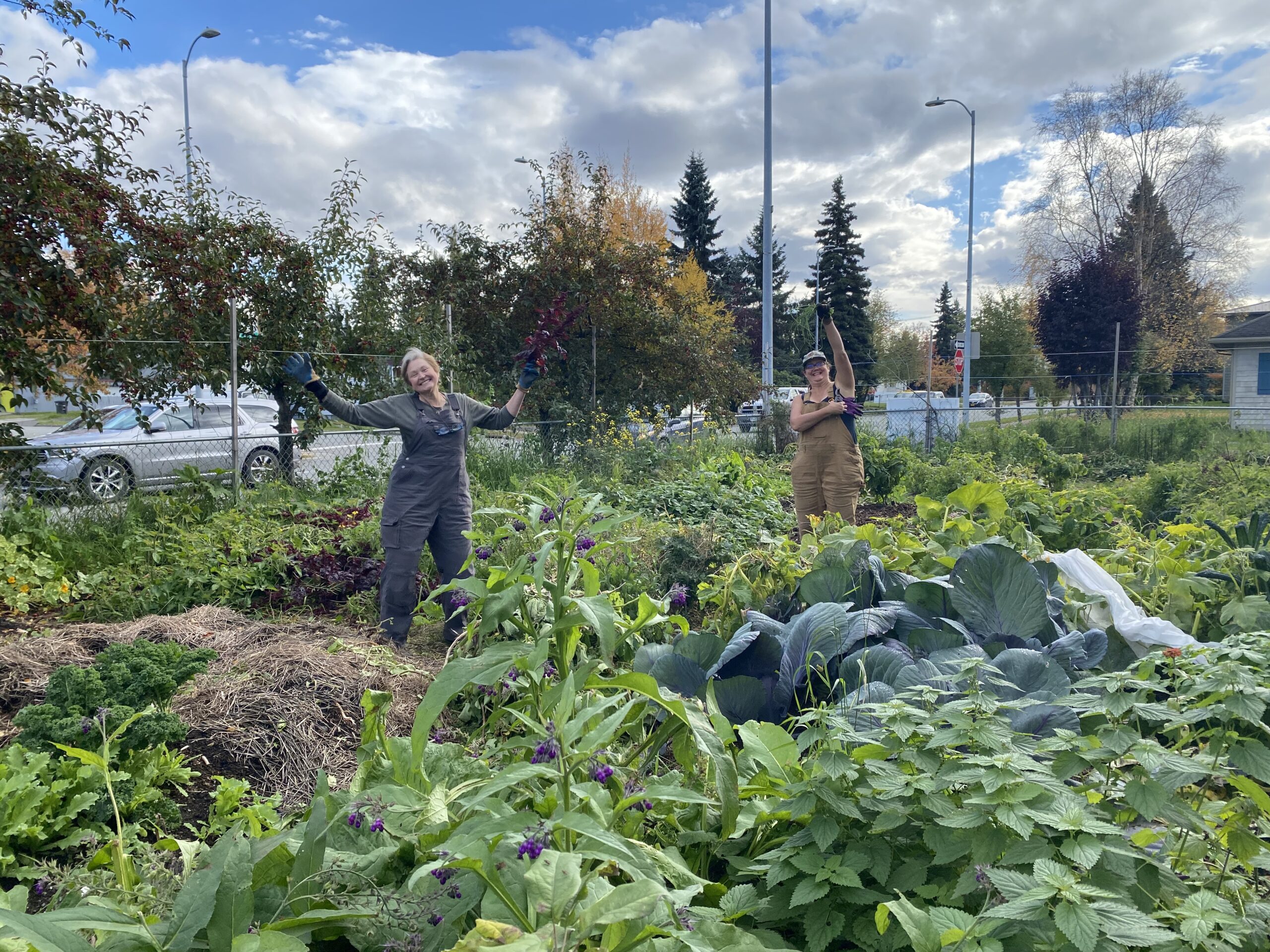 Chugiak Eagle River Sr. Center Teaching Garden
Manager: Emily Geiger
This teaching garden is the result of a partnership between Anchor Gardens, the Eagle River Senior Center, and the Municipality of Anchorage.
Located on Muni property, this garden consists of mostly raised beds. Some were already existing, and additional raised beds were built using the lasagne gardening technique in spring 2022.
Anchor Gardens hosts regular free classes at the garden, and a community garden club meets there once a week.
Additional plans to expand this garden is coming soon!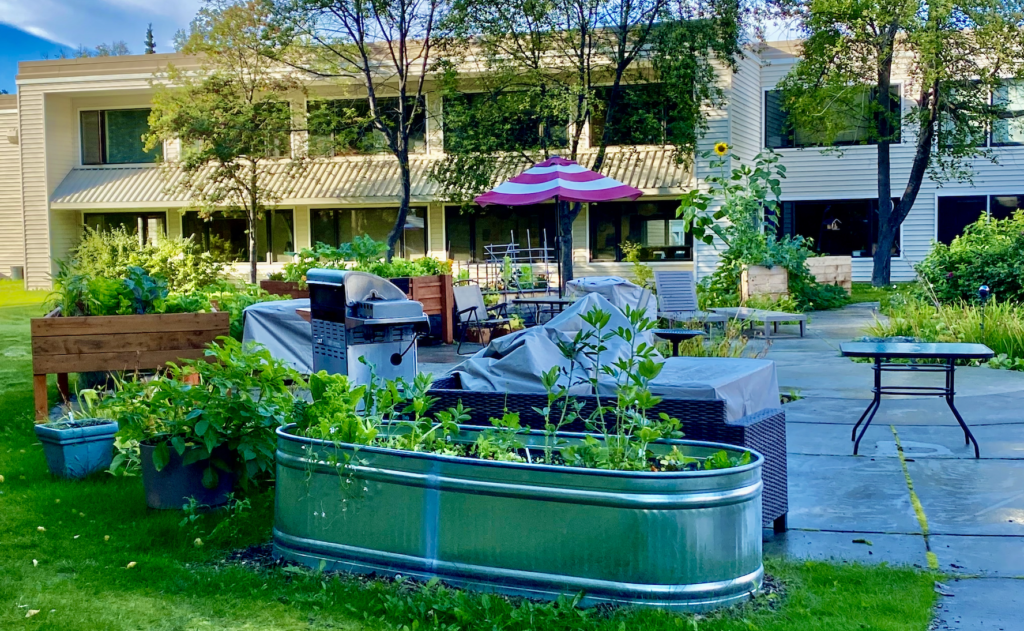 Mountain View Public Library Teaching Garden
Manager: Librarian Rayette Sterling and staff
On Muni property, this garden has deep raised beds built lasagna style in Spring 2022. Food is donated to patrons of the Free Fridge program in Mountain View.
Anchor Gardens hosts free classes at the garden.
Cheechako Community Garden
Manager: Mary Ellen Garner
This garden is on private property. Yarducopia and the garden's neighbors built the gardens using the lasagne technique in Spring 2022. Anchor Gardens is supporting the cost of a garden manager. Yarducopia offers free classes at this garden. Yarducopia's calendar.
Boyer's Orchard
Manager: Yael Hickok
This previously Anchor Gardens-supported project is now it's own 501(c)3 nonprofit! Visit them online at Friends of Boyer's Orchard.